hot tamale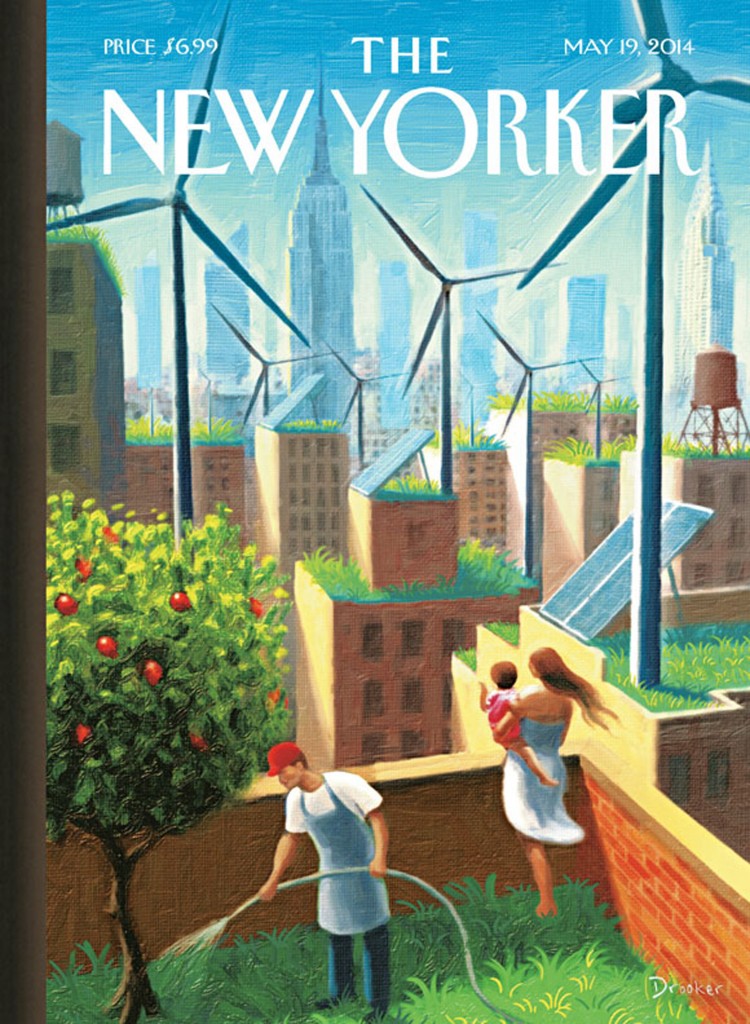 Since The New Yorker's first publication in 1925 the magazine's cover has served as a visual sounding board for New York culture.  This month's issue will make any rooftop agricultural enthusiast beam with pride as artist Eric Drooger depicts the Big Apple's skyline bathed in green roofs, wind mills and fruit trees.
"I painted a future that's completely achievable," Drooker told New Yorker Culture Desk writers, "A Bright Future."  And he's right.  New York City already leads the country in commercial rooftop acreage thanks to pioneer farming companies like Eagle Street Rooftop Farm, Brooklyn Grange and Gotham Greens.  The vision of hyper-local rooftop produce is also within reach for some school children and families from Manhattan to the Bronx.  It's happening, and The New Yorker knows it.
Interestingly this is not the first time rooftop agriculture has graced the magazine's cover.  Last July, less than a year ago, the cover art by Ivan Brunetti featured raised vegetable beds, herb pots and fruit trees atop a New York City roof.
In fact, since 1937 The New Yorker cover has celebrated rooftops at least thirteen times, three times prominently portraying food production.  With a variety of styles and visual splendor, here are the highlights.  Bon appétit!